The Challenge
 IPX needed a way to show off their new cutting edge, connected healthcare platform. Careful attention needed to be paid to match the products, locations, and design aesthetic of this carefully planned and integrated system.
The Solution
Using product mockups and prototypes, architectural renderings and 3D models, we created a set of storyboards and elements then married them with a strong narrative direction to tell the story of the IXP Physicians experience.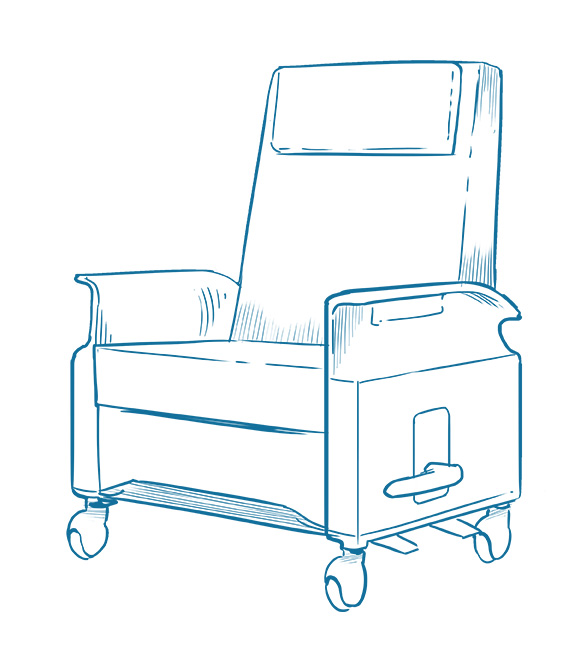 The first step was to collect all available assets, 3d models, and stock photography references needed to understand the project.
A persona was created and Patty, our patient for this visit, was born.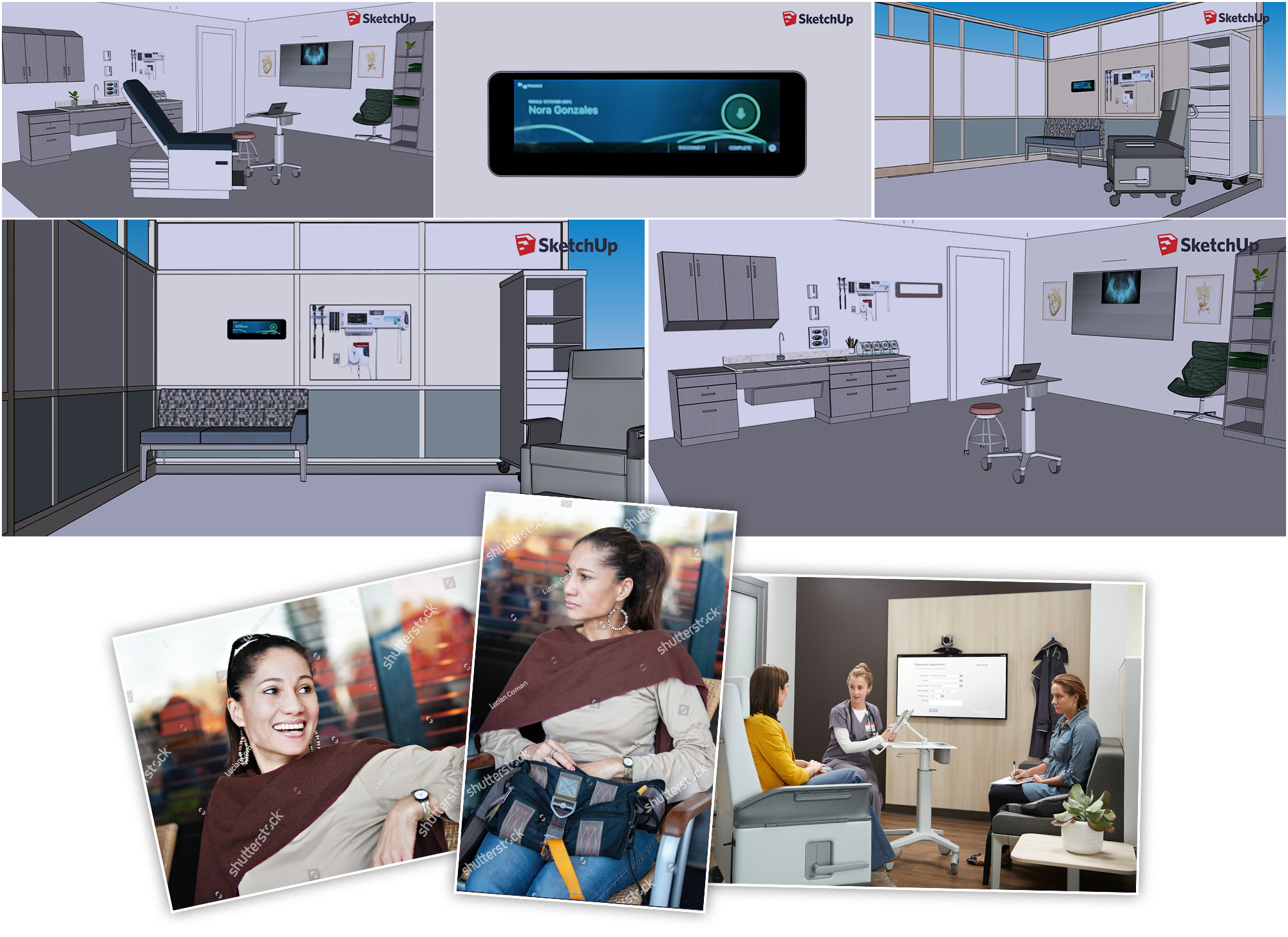 The next step was to use those assets to create the various illustration pieces.
Some abstraction was needed but attention to detail and accuracy was key, as was making the pieces as modular as possible in case of changes down the line.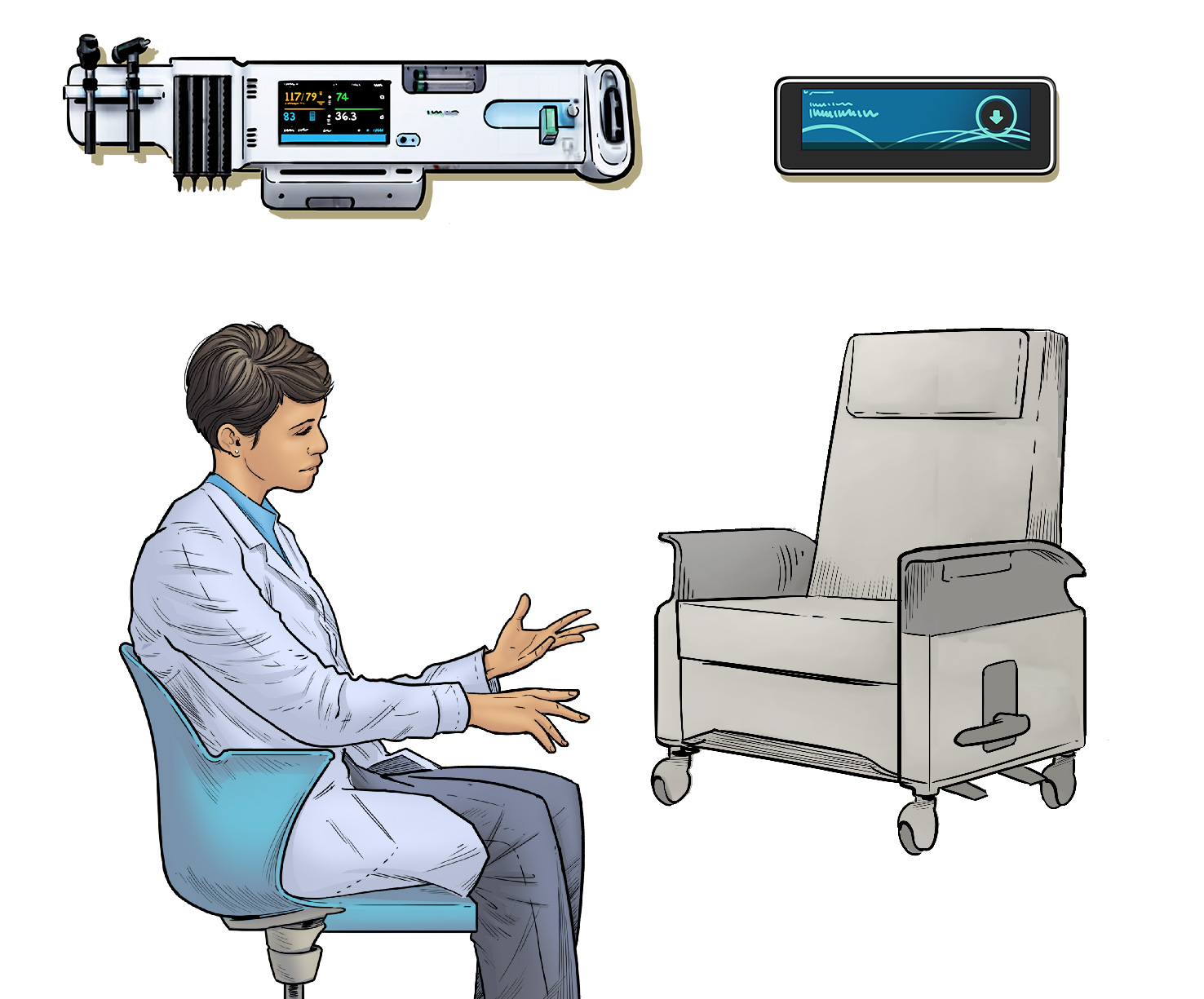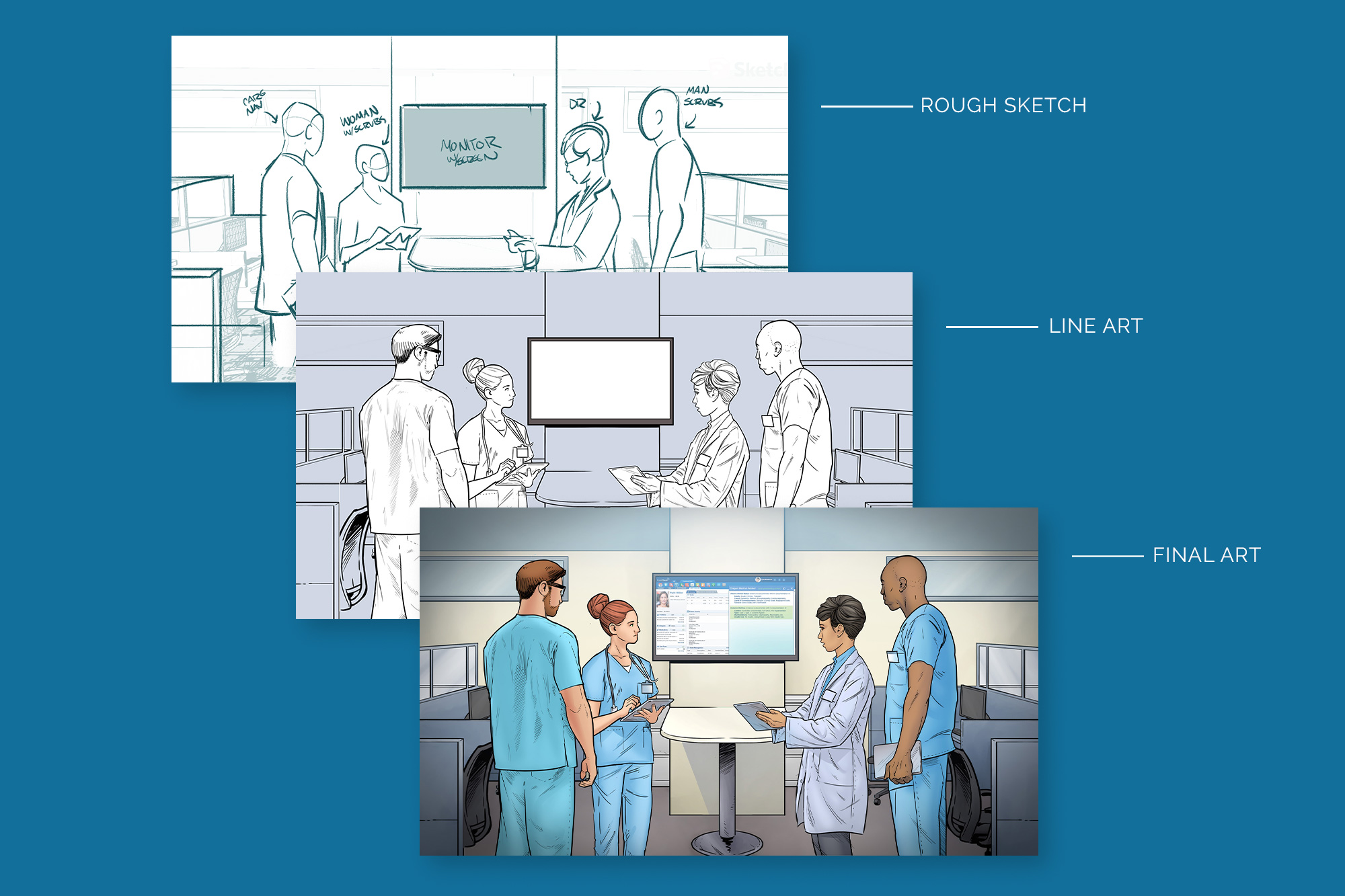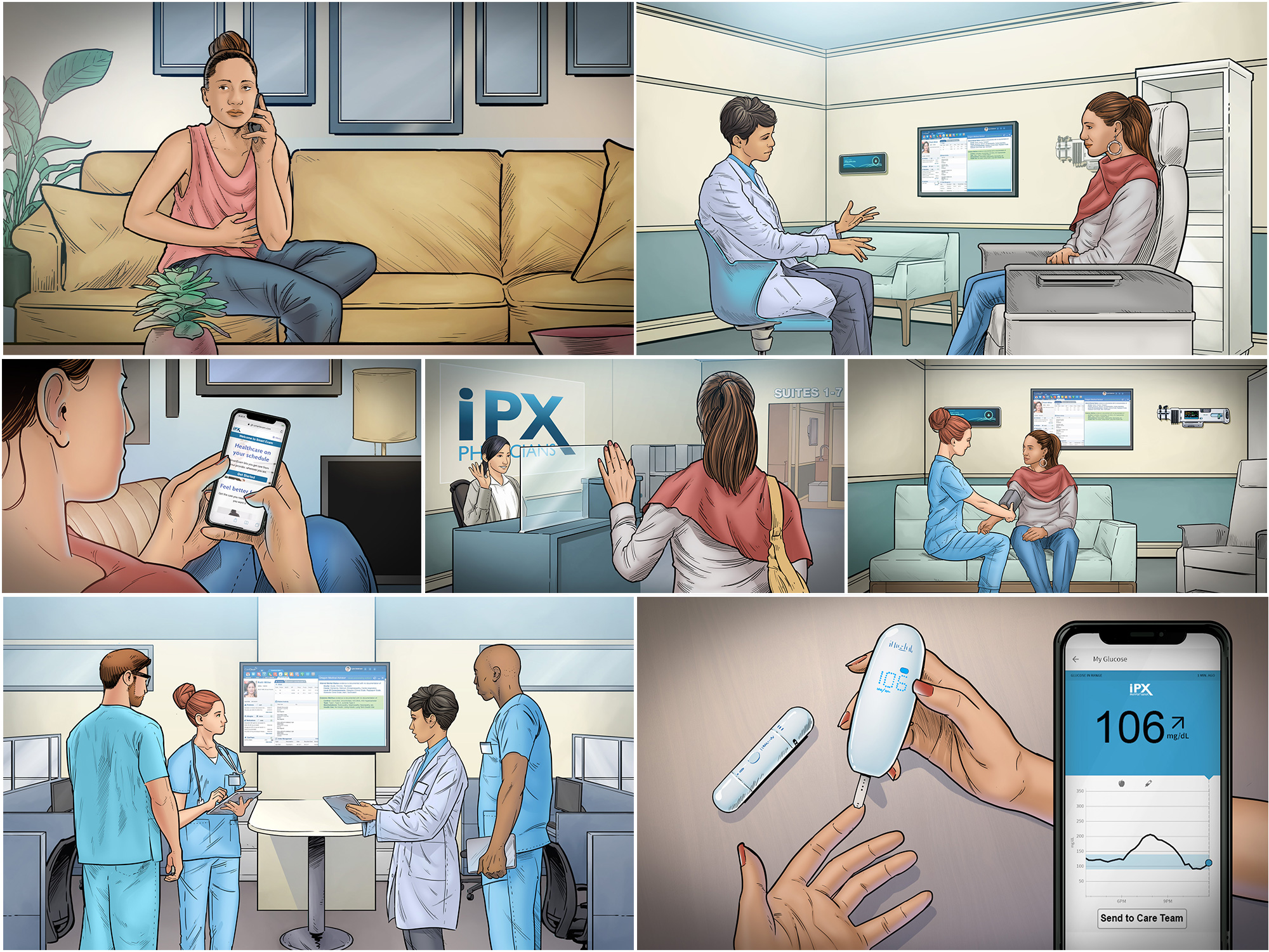 Matthew is not only a phenomenal illustrator but also extremely easy to work with. For the iPX project, he was able to knock out ten flawless storyboard illustrations all while making his process clear and working under very constrained timelines. These visuals allowed us to provide the client with an investor demo that fully captured the vision for their future-state business model.