Fonts, colors, photography, visual marks and a strong voice all contribute to how the world sees your brand. Your logo is just the beginning,

Consistancy across all of your marketing materials is key to keeping your brand strong and healthy. We'll help you stand out in the crowd.

We can translate your brand into a beautiful responsive site or app that reaches across the world to your customers. World Wide Whoa.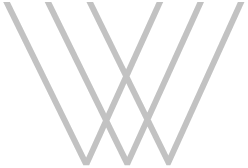 Studio Warlick is a boutique visual and web design studio located in downtown Dallas, deep in the heart of Texas. We're a small team of makers and artists who love to build brands and experiences that surprise and delight users and customers.
We believe a healthy mix of process and improvisation is key to bringing great creative projects to life. We believe in ethical user experiences and the power of design thinking. We believe that great design solves problems. 
Over the past 20 years, Matthew has worked with some of Dallas' top agencies, software developers, and brands to bring creative projects to life. As Principal and Creative Director he oversees all things design and digital he brings two decades of creative expertise in graphic, web, and UI/UX design to Warlick Studios.